Hengchieh "Happy Work, Happy Life" Corporate Culture Training
On May 27, 2019, the external lecturer conducted two-hour corporate culture training for Hengchieh core leadership members.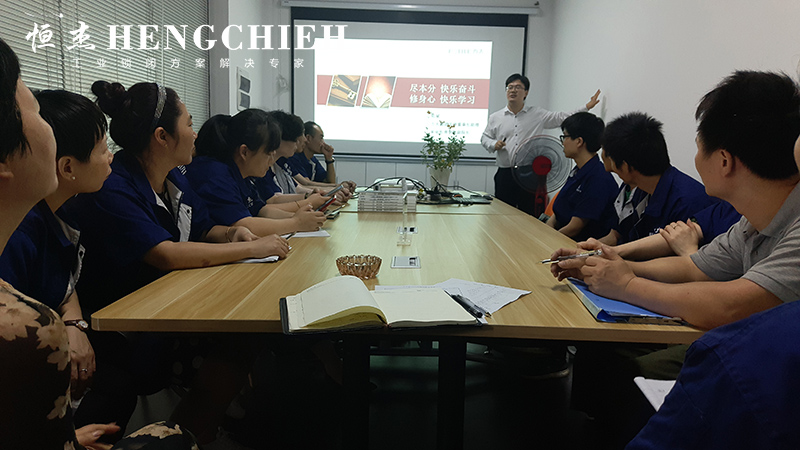 Through this training, the cohesiveness of the enterprise core members and the ability to obtain "happy work, happy life" have been strengthened.
All Hengchieh employees are a community of interests. Every step of the production process, employees in each position are responsible, do their part, do it right, have problems to find reasons for themselves, self-reflection, realize that they should What to do, what not to do, what he can do, what he can`t to do, what will lead to create value and fulfill win-win cooperation.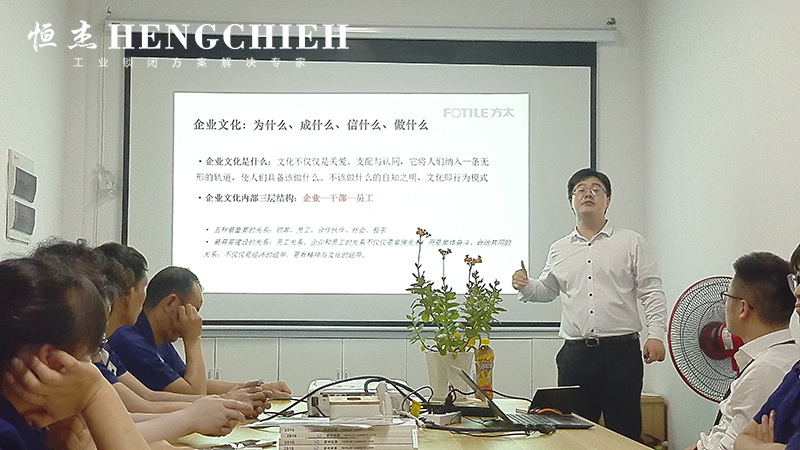 "Everyone's life is the result of self-selection." Choosing to become a member of Hengchieh, all employees of Hengchieh have the same idea and twisted into a rope to complete each project, in order to fully understand and meet the needs of customers.
Hengchieh also hopes that all employees will find happiness, belonging and growth in their work, and complete the growth of career and life. We always adhere to the customer-centered, employee-oriented corporate culture, complete a good example from the manager to employee, and do a good demonstration from the employee up to manager.
Hengchieh will continue to improve and give back to the society with good products and better service. Every Hengchieh employee can find his own value in Hengchieh.
Hengchieh - an expert in industrial locking solutions.